Ecosystem Partners
TestArchitect collaborates with both technology and consulting partners to provide our clients with the best possible total solutions for their software testing and software development needs. Together we can create a value-proposition that makes it possible for our clients to efficiently achieve their objectives.
Our partners provide market-leading expertise and presence in areas strategic to TestArchitect. Together we deliver cutting-edge solutions for physical, virtual and cloud test environments.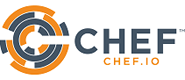 Our vision is that the most enduring and transformative companies use Chef to become fast, efficient, and innovative software-driven organizations. We collaborate with the Chef community on three foundational open source projects: Chef for infrastructure automation,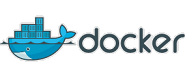 Docker is the world's leading software container platform. Developers use Docker to eliminate "works only on my machine" problems when collaborating on code with co-workers. Operators use Docker to run and manage apps side-by-side in isolated containers to get better computing density.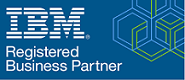 Innovation is in IBM's DNA, bringing new approaches to customers, the company and the world at large. Behind each innovation are the people who conceive of it and work the long hours to see it become reality. Meet some of those innovators and learn more about them and their work.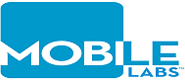 Mobile Labs provides enterprise-grade mobile device clouds that improve efficiency and raise quality for agile–based, cross-platform mobile app and mobile web deployments. The company's patented device cloud, deviceConnect™, is available in both public and on-premises configurations.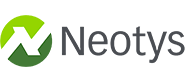 Neotys is the leading innovator in Continuous Performance Validation for Web and Mobile applications. Neotys load testing (NeoLoad) and performance monitoring (NeoSense) enable teams to produce faster applications, deliver new features and enhancements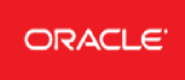 Oracle, a global provider of enterprise cloud computing, is empowering businesses of all sizes on their journey of digital transformation. Oracle Cloud provides leading-edge capabilities in software as a service, platform as a service, infrastructure as a service, and data as a service.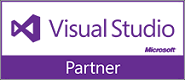 Visual Studio is a complete set of development tools for building ASP.NET web applications, XML Web Services, desktop applications and mobile applications.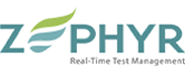 Zephyr's real-time solutions transform how development and QA teams of all sizes work and collaborate to release higher quality software on time.
Consulting & Delivery Partners
We provide our consulting partners with the services and solutions that enable them to provide a complete offering for their clients.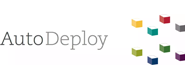 AutoDeploy was founded in 2014 with a mission to help JD Edwards users get value out of the box. As JDE introduced new technology, they came to the realization that their clients were facing the challenge of an increased learning curve for existing resources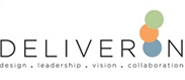 Deliveron is focused on delivering solutions on the Microsoft Application Platform. Core competencies include .NET, SQLServer, SharePoint and BizTalk Server.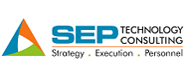 SEP Technology Consulting, LLC is a New York City based boutique consulting practice specializing in IT strategy, software implementation, and test automation. SEPTech is a Value-Added Reseller and an implementation partner for TestArchitect. SEPTech provides sales,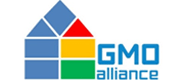 GMO Alliance was founded on the Gold Coast, Australia, by a group of motivated and dedicated professionals with diverse experience in governing, managing and delivering innovative ICT solutions worldwide. Our certified consultants include enterprise architects, portfolio managers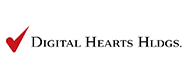 DIGITAL HEARTS, a leading provider of Information Technology services and software testing services, has served the Enterprise and Entertainment markets in APAC since 2001. Our group aims to become a corporation needed by a variety of industries,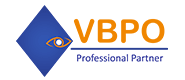 VBPO JSC has provided BPO (Business Process Outsourcing) services to help reduce enterprise's pressure on revenue and professionalize their business processes. VBPO has done all the works related to the IT application, from the simple tasks such as data entry, document digitization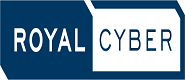 Royal Cyber has an extensive test automation process as per the TQM (Total Quality Management) Standards.
Consulting & Reseller Partners
We welcome you to join us as we grow. The TestArchitect partner program is designed to supplement your company's offering or even help launch your own consulting practice through our service arm, LogiGear. We help you market, demo, sell and support the best testing services and test automation tool on the market. Simply fill out the inquiry form and we will be in touch to discuss partnership possibilities.
Value from Partnering with LogiGear
Increase your revenue. TestArchitect has QA experience in all major industries with client references you can leverage to grow your business.
Expand your offering. Offer your customers a full range of software testing solutions—tools, services, training and consulting.
Support for you and your clients. We provide you with the training and support necessary to deliver the right testing solution for your customers.
Benefits
Resource Center. Get access to the marketing literature, presentations, demos and educational material you need right from the TestArchitect Team Portal.
Training Sessions. TestArchitect provides both live and on-demand training for partners.
Trial Software. Work with the TestArchitect team to administer free product trials to your customers and have them attend demos presented by our product specialists.
Pre-sales Product Specialist Support. Subject matter experts are available to help you qualify prospects and determine the best solution on a case-by-case basis.
Email Campaign Support*. We can help you stay engaged with your prospects. We have a robust marketing automation program for emailing and lead nurturing that intelligently gauges prospect activity and interest.
Lead Sharing*. We provide qualified leads generated through our marketing efforts and initiatives.
Event Participation*. We participate in numerous industry shows and events. We will notify you of any shows in your area and opportunities to attend alongside TestArchitect to grow your client base.
Reputation, Growth and Thought Leadership. LogiGear and TestArchitect have been in the software testing business for over two decades. Our client list reads like a who's who of technology companies. We have excellent references and a solid reputation in the industry. Named by Inc. 500|5000 as one of the fastest growing private companies in the US in 2009, 2011, 2012, 2013, and 2014, we are on a growth journey.
*for qualified partners with revenue projection within 6 months.
Find out how

organizations
like yours are using TestArchitect
Test Automation Resources